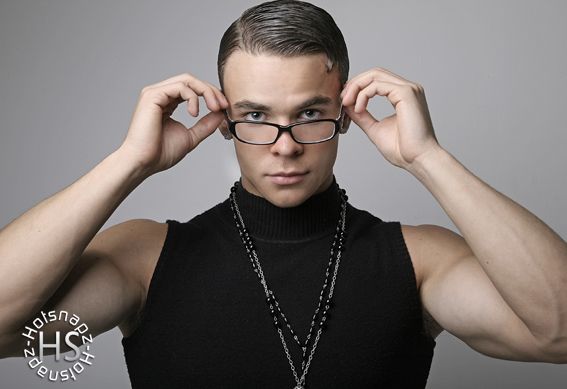 Just 20 and JACK RYAN is embarking on a new career as a model.
Standing 6' tall Jack has the face of an angel and the body of...well I'll let you decide.
But bodies like that dont come easy..he spends at least 5 sessions a week at his local gym
and keeps to a high protein diet..unless he is tempted by his favourite food..Fajitas. Well we all have our weaknesses.
Although his head is in the clouds..he's a roofer by trade, his feet are planted firmly on the ground and he wants to succeed both as a fashion and fitness model.
His idols are Flex Wheeler and Danni Levy.
Danni Levy?
"Not only does Danni look good but she has an amazing personality. She currently presents on the ACTIVE CHANNEL and I want to establish myself as she has done... a personality and not just a body"
Jack's dreams came true when he recently met up with Danni for a shoot...WATCH THIS SPACE FOR MORE
I have a feeling we'll see a lot more of JACK soon.