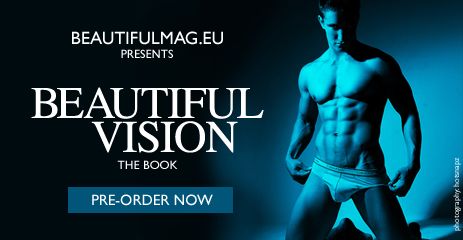 Rob at Beautiful Mag.eu has kindly sent me all the new banners and info ready for the Launch of their new book BEAUTIFUL VISION. This one is from my cover photo.
Published by Bruno Gmunder it will be available for purchase as of November 2009 (USA January 2010) but can already be pre-ordered.

http://www.amazon.fr/dp/3867870438?ie=UTF8&tag=brungmue0c-21&linkCode=as2
Remeber the royalties of BeautifulVision will go entirely to Sidaction, the 15 years old French organization active in the ongoing battle against AIDS/HIV, both scientific and social, on international level.
A short video about the book can be seen on You Tube..just follow the Link... but remember to come back here!!!

http://www.youtube.com/watch?v=U5HKDO0Jc7Y